I used to own a pair of yellow jean capris years ago that I got from the Gap. I loved them. I got them after I had one of my baby girls, so I gave them away after I lost my baby weight. I need those puppies back!
Don't they look so fresh & springy?
I am lemon, canary yellow loving mama!
Here are some that I am thinking on & some looks to inspire.
Anthropologie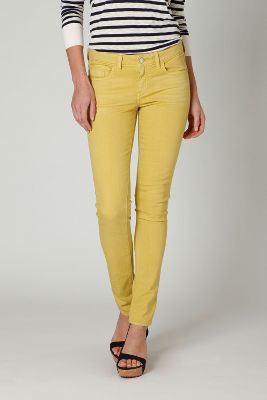 Old Navy
Target - Mossimo
Love all the color combos & looks with yellow!

pinterest
Pinterest
love this from pinterest