Fridays are the perfect day for a fun & festive cocktail. TGIF!! And on top of that, it's Memorial Day weekend so I think a delicious drink concoction is in order. Here are a few of my favorite beverages!
Strawberry Rhubarb Mojito
Canyon Creek B&B
is my favorite garden bar with Live Music here in Montrose, CO. And today (5/25/12) they are having Donny & Glenn playing on the front porch. They are so much fun to listen to & Donny has a sound similar to John Popper. Kendra who owns the B&B and who happens to be my best friend always has the most delicious cocktails in town!! And I am not just saying that because she's my bestie - you can ask anyone in town. She is also known her for regular mojitos, blueberry martinis & a fabulous margarita martini. Right now the rhubarb in her yard is in FULL force so she decided to utilize it. She has been making strawberry rhubarb mojitos that I just can't get enough of. They are so good that I have considered taking a growler of them home :)
Since I can't stop thinking about this cocktail, I want you all to experience the deliciousness as well. The first 5 blog followers of mine who go to Canyon Creek B&B tonight (starts @ 6pm) gets a Mojito on ME!! That's right - A FREE DRINK! Just tell Kendra that Krista sent you.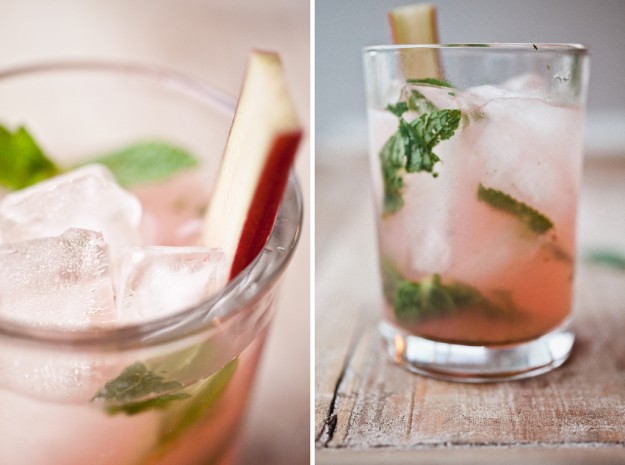 Moscow Mule
I had this drink for the first time a couple of weeks ago at the Bridges in Montrose but without the copper mug. It is so delicious and refreshing. The ginger, mint & lime combo makes this drink taste like a trip to some exotic country mixed with a feeling of old-time nostalgia. I highly recommend it!
This is just two wonderful classics combined into one great drink! The zip of the beer mixed with the tang of the tequila make it so easy to drink. Maybe too easy :) This drink is great for camping as you can see below in my red solo cup! You can make a huge pitcher that everyone can pass around the campfire.
1 lime, cut into 8 wedges
2 (12-ounce) bottles Tecate or Corona, chilled
1/2 cup frozen concentrate limeade, thawed